Crimean news
Excursions in Simferopol on the trolley
27.06.2012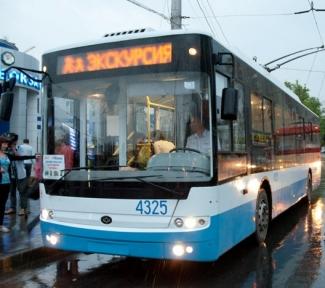 Every Thursday Simferopol residents and visitors can enjoy a fascinating hour-long tour of the historic city center in a new trolley.
Tour starts at 19:30 on Pushkin Street. The route passes through Lenin Square, Central Market, the Soviet space, a hotel "Moscow", Kuibyshev Square, Moscow and the railway station.
"We offer the opportunity not only an unusual evening of entertainment, and new discoveries, knowledge and travel. tour participants tell the story of the city: the sights, the old street names, scientists, writers, poets, of an unknown past," - noted Natalia Kustova - Director of tourism company "Series".
Ticket price 45 UAH.